One of the biggest factors leading to our success is our culture. Culture is difficult to define, but can be evidenced in these unique practices:
Health to Wealth
Planet Friendly
Crystal-Clear Collaboration
Success thru Saving
Do well by doing good.
We value every client, staff member, vendor, partner, community and environment that our business touches. So we devote ourselves to creating a company where everyone involved will thrive in mind, body and spirit.
Put in Action
We conduct our own unique, quarterly "Panorama Meetings" where each team member commits to personal mind, body and spirit goals and we support one another in fulfilling those goals.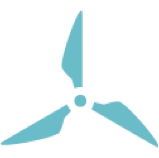 We care for the planet upon which we all depend.
GO is a people-powered business, that leverages the Web to increase efficiency and improve success for our clients' companies, as well as our own. But the web uses energy. Web sites are kept alive by servers that run 24/7. The data centers that house these servers use 1-1.5% of the world's total energy! That's up to 100 to 200 times more energy than standard office buildings alone. So we use renewable energy.
Put in Action
We keep our Web site servers live 24/7  by using 100% wind power. When we host your Web site, we will do the same for you! That's because, at GOsustainably, we practice what we promote: use fewer resources to become more successful. In the coming year we plan to measure and off-set all of our carbon production as well!
3. Crystal Clear Collaboration

We cultivate transparency.
We know that the best ideas come from working together in environments where respect and honesty go hand-in-hand. So, we demonstrate our care for one another by committing to be forthcoming and sincere in our exchanges with each other and our clients. This includes having the courage to acknowledge issues so we can find solutions together.
Put in Action
Our internal magic, also known as the "AFGO" (Another Fantastic Growth Opportunity) Communication Tool, provides a systematic approach to transparency, respect, problem mitigation and timely solutions.
4. Success through Saving

Waste not, want not.
With a shared vision of success, we demonstrate conscientious respect for the energy, resources, time, and creativity that fuel our endeavors. This means we look for and seize opportunities to conserve and cultivate these vital elements of our success when ever possible.
Put in Action
At every Panorama Meeting, we nominate, vote and award the individual or team that has implemented the best "Success Maker" tactic to save energy, resources, time and/or creativity while simultaneously increasing opportunities for great work.
With all of the above in mind, we:
Promote transparent objectives
Manage expectations
Treat our teams, clients, vendors, partners and extended community with respect
Value the contributions of every stakeholder
Respect our planet, upon which we all depend
We do this in every step of our operations from:
Concept to delivery, to follow-up, to cultivating repeat business
Marketing and promotion to developing GO evangelists
Hiring to professional development and channel partner interaction
Our impact on the community and environment to our use of resources and waste reduction
Minimizing waste and energy-usage to maximizing our use of renewables
Buying carbon credits to off-set the carbon our operations create to hosting our Web sites on wind-powered servers