Logo Design Services for Small Businesses & Entrepreneurs
Logo Design Services for Small Businesses & Entrepreneurs
Our logo design services combine outstanding artistic sensibilities with a keen understanding of the industry.
A brand is how a business communicates its essence at every point of audience contact. This includes how your tasting room staff greets visitors, which music is playing in your lobby and the shape and colors of  a logo.  Thus, creating the perfect logo can seem like a daunting task. At GO, we make your vision a reality. Our team is equipped with the knowledge and experience to help create a one of a kind logo. Your logo will anchor your brand and become the heart of your collateral.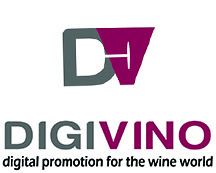 We use a unique approach where a team of graphic artists create initial mockups based on your concept, giving you multiple design directions from which to choose. Once you've chosen your desired style, we work with you to refine it until we arrive at your ideal logo.
When our client, Amy Jo Goddard, an internationally recognized sexual empowerment coach, decided to create a new offering, she asked GO to design a logo that both leveraged her coaching brand and conveyed the personal satisfaction offered through new company's playful, VIP experience.
DigiVino joined the power and confidence of the red and white in the Amy Jo Goddard coaching brand with a lacy, flowing font to convey a relaxed, entwined sensuality. The company's service is clearly and simply noted with a gentle banner above the slinkier "Sexy Napa" text. Both the client and our team felt that our logo design services conveyed the right message.
The result is a logo with a confident, flirty smile and a clear call to action – visit Napa for a sumptuous coaching experience. CEO Amy Jo Goddard said, "The logo is perfect for us. No one could have a better logo than ours!"
For Vin2Glass, a transportation company that delivers to remote locations, we managed a design contest to arrive at an especially affordable logo. We initially reviewed over 100 designs from 60 designers, and narrowed it down to the top 10 for the company's executive staff to review.
The Vin2Glass logo represents their name V2G, and visually shows grapes, a road and a glass, thereby illustrating their tagline, "From the vineyard to the glass."
A great logo is your company's smile. With a great logo, your potential customer instantly feels what it feels like to own your product or buy your service – pampered, confident, delighted. In that same instant, potential customers learn what you do – bring out the dark cherry flavor in a Merlot, create satisfying table wines for everyday dinners, craft artisan truffle oils for the most special occasions, or coach you. Our logo design services shined in this project by properly branding the company in the eyes of both the consumer and the clients' modernized approach.
When Pablo Antinao wanted to launch his new educational program, he needed a logo that was reflective of the essential Pablo. When interacting with his fans, Pablo noted he often heard the same question. How do you taste wine?
He heard this question so many times, in fact, that he wrote and named a book on the subject. Pablo explains, "Throughout the duration of my ongoing career in the wine industry, I have been asked countless questions regarding wine; however, one of the most common questions is how to taste wine."
Therefore, when asked to create his logo, we worked with him to establish a visual representation of the tasting experience with Pablo Antinao (PA). The result? A swirling P and A, as if looking down on a glass of wine.