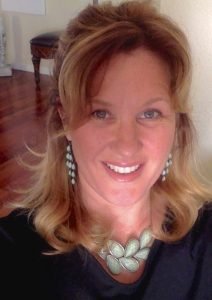 Pamela Snyder, GOsustainably Founder
Strategy and travel: these are Pamela Snyder's two passions. They're not as different as you may think. Having traveled to and soaked up different cultures of 25 countries, she appreciates that there are many roads to success. But it's her extensive experience working with big brands where she learned firsthand that it is imperative to plot your course carefully. She has led web strategy teams for Sutter Home, Toyota, NFL, Visa, Levi's, Cisco, Big Brothers Big Sisters, Save the Children, and Red Sky Interactive (one of the world's top three web agencies at that time), among others. This, coupled with an MBA from one of the top sustainability business schools in the country (per Fast Company) and her proficiency in breaking down cultural, linguistic, and online barriers, led to her starting the global online promotion and strategy company GOsustainably.com. In 2010, she founded DigiVino.com to share that experience and methodology. Stellar clients include Sphaera.net, Guided Message Communications, IT Maverick Solutions, Lafayette Legacy Construction, Stream Life Inc.; Toschi, Collins & Doyle; Keenan Winery, Oak Knoll District AVA Napa Valley, Prince Vineyards, Santa Lucia Highlands AVA, Rodgers Vineyards, Coit Spirits, Davenports Winery Maintenance, Fort Ross Vineyards, Ryan's Vineyards, and over one hundred others.
PAMELA SNYDER'S WORKSHOPS & SEMINARS
Free the Grapes DTC Wine Symposium "Tech with a Human Touch" was presented by Pamela Snyder, CEO of DigiVino, and Tamara Franscioni, Owner of Mini Vacay Wines. Jennie Gilbert, Founder of RedChirp, moderated. Participants learned how to use modern technology to find and qualify target audience members, create authentic relationships, deepen essential connections with club members and make more sales.
Sonoma State University's Wine Business Institute courses in eCommerce, email marketing, website marketing, social media list building, PPC advertising, branding, and search engine optimization (SEO) http://sbe.sonoma.edu/wine-business-management
Anew America Community Corporation's marketing courses for entrepreneurs (taught in Spanish and English) https://www.anewamerica.org/en/services/business-training-classes
GO-U Online Marketing Training (web design, eCommerce, email marketing, search engine optimization, PPC advertising, social media networking, branding, video production, and analytics) https://www.digivino.com/product/increase-online-revenue/