Small business promotion is tricky in normal times, much less with Covid-19, sheltering-in-place and social distancing. I created this company because I wanted to share the strategies and technology I honed over the last twenty years, helping businesses use the web to prosper.
Ecommerce and online marketing have never been so essential for business. At GOsustainably, my team and I give you the online services you need to get ahead with the web. Additionally, my GO-U program provides marketing training, online tools and mentorship for the do-it-yourselfer entrepreneur.
Now is the time to capitalize on your website, email campaigns, social media networks, search engine optimization, video, and analytics. GOsustainably will show you how.
Pamela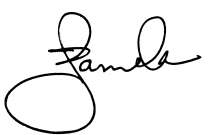 A big ecommerce project like ours can be daunting. I'm so glad to have them, because they know what they're doing!
~ Jen Minniti, Riviera Wine Club
Online marketing seemed like a cliff I had to jump off. GO-U made it more like a gradual hill. It's great to have someone there to guide you and answer questions along the way.
~ Sebastian Knuttel, William Knuttel Winery
Increase your business revenue through the web, email, social media, SEO and analytics. The GO-U program gives your business strategies, tools and techniques required and then leads you through the process from start to finish as you implement your own business promotion plan.
Web services including: website design and development, custom digital tools, online promotion, social media management and search engine optimization (SEO).  Increase your business revenue.  Minimize cost, cut waste and decrease energy and natural resource usage. In hourly and/or  fixed rate projects.
The folks at GO are marketing facilitators. They showed me how to make new customers using the web. Now they manage my social media, email blasts and SEO. Love them.
Believe you can and you're halfway there. ~ Theodore Roosevelt
Someone is sitting in the shade today because someone planted a tree a long time ago. ~ Warren Buffett
It is never too late to be what you might have been. ~ George Eliot
It is in your moments of decision that your destiny is shaped. ~ Tony Robbins