GOsustainably Testimonials
View our GOsustainably testimonials and customer reviews from successful small business owners that we've assisted. Find case studies and kind words from our clients.
I'm very excited to have you in my corner.
She knows as much about delivering value to clients as I know about post modern literature.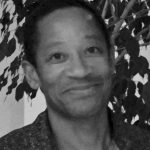 Thank you for a fantastic class. I took away so much helpful information and have a better idea of how to approach our online 'cart' presence.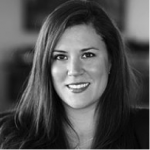 Pamela is an outstanding strategic thinker with very broad knowledge of new and exciting ways to engage via all online channels. She understands exactly how to probe client's needs, ensuring the proposed solutions truly solve their business problems and achieve the expected results. She and her team are capable of handling many disparate pieces, projects and interactions simultaneously while keeping projects on time and on budget. She is a strong asset helping successfully grow our sales department and new revenue. All in all a great asset and joy to work with!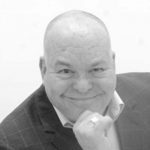 Pamela's team is creative, reliable and fast. We hired them to handle a website design for a tricky client with several obstacles and a large, content-driven site. They set realistic expectations, met all deadlines and even offered additional creative ideas to consider, which we ended up using. I highly recommend them and will hire them again
With GO-U, we learned to organize our company visions. The training helped us understand how to use online tools for our company and find the right followers. Within the first few weeks, we already received several interest emails from new contacts who've seen us on online.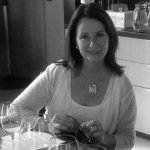 Successful online marketing felt just out of reach. Technology is changing all the time; list building is difficult; and paid advertising seemed risky.

GO-U gave me the boost I needed.
One Small Business' Success
A  Case Study from GOsustainably
GOsustainably is known for helping start-ups and small businesses capitalize on the web to increase sales and grow contact databases.
GO-U teaches do-it-yourselfer small business owners and entrepreneurs how to use the same strategies we've used at GO to get ahead with the web.
To give just one example, last year while working with one Napa client, we achieved the following. These results are similar to those we've received for many of our clients.
SOLUTIONS – FOR EVERY SIZE BUDGET
Many businesses' first goal is to increase online sales, where margins are highest. This requires effective messaging on one's website as well as via email, social media and all online channels. Websites and landing pages must have a user-friendly interface with clear paths to take action. Tracking, such as Google Analytics, must be in place to guide changes and measure success. Ultimately, this goal requires a strategy and plan to build a prospect list, convert more customers from prospects, retain existing customers, as well as grow frequency and size of purchases. We provide web services to assist clients with these sorts of goals. Also, through our GO-U program, we help start-ups and small businesses that want the most affordable online marketing services with a customizable online strategy, the tools and training needed to implement it,  and on-going mentorship.  Learn more.
THE NOT-SO-UNUSUAL CHALLENGE
This Napa Valley winery produces about 9,000 cases of wine per year, sold predominately via brokers with minimal extra sales completed via their ecommerce shop.  They wanted to increase those online sales, which became our first goal.
We developed a multi-prong, strategic, online marketing plan that included email, web, social media and search engine optimization.
STELLAR RESULTS ON MULTIPLE LEVELS
The results, though not unusual with our larger retainer clients, were phenomenal. We nearly doubled their online revenue after one year. We were able to make these improvements by strategically addressing biggest opportunities first–such as improvements to email campaigns and adding search engine optimization–followed by fine-tuning.
This small Napa winery enjoyed an annual increase of 36% above the average size of orders from the previous year. Overall, sales online increased 41% the same year. Sales from emails, though, showed the biggest improvement at 121% increase over last year.  And, sales resulting from search engine traffic were up a whopping 46%.