Promoting small businesses and entrepreneurs since 2010.
GOsustainably helps entrepreneurs and small business owners build reputations and revenue with our web services through engaging and effective websites, email, social media and search engine optimization (SEO) campaigns. Here are a few of the core services we offer. Each of these is delivered with an underlying strategy for meeting your goals. We do not believe in using functionality simply because it's popular. We will help you identify which approaches will help you reach your goals most efficiently. GOsustainably web services are especially for small businesses and entrepreneurs, to increase online sales, build customer affiliation, and grow prospect lists. Contact us for a free estimate or to discuss your needs.
Want to know more?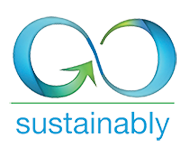 GOsustainably was founded to make reputation-building, revenue-generating and cost-saving online marketing affordable and accessible for start-ups and small businesses.
We differentiate ourselves from other web companies and online marketing agencies in three principal ways:
Projects are designed and delivered to meet client sales and list-building objectives. We don't believe in building pretty widgets just because a competitor has one. We build solutions that get the job done.
Our web services & solutions work within our clients' budget limitations. We respect the realities of start-up companies and small businesses, where time and money are precious.
GOsustainably has a comprehensive network of engineers, information architects, designers and marketers that it draws from to form the ideal team for each project and client. Clients receive an entire team of experts for the price of an administrative assistant.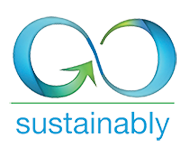 Most entrepreneurs, start-ups and small businesses realize that, to succeed, they need to have a presence on the web. And many are afraid that promoting their business online will be too costly or too confusing.
At GOsustainably, we strategize with our clients to deliver technically sound, easy-to-administer and suited-to-the-brand web services & solutions in:
Web Design. Development. Maintenance. We ensure user-friendly, ecommerce sites that convert prospects into customers.
Email Campaigns Creation and Execution. CRM (Contact Database Management). Email campaigns remain the most cost-effective way to increase sales. We help multiply online sales, event registration, club memberships and business promotion goals via email.
SEO (Search Engine Optimization). To make websites appear in the top ranking on Google, Bing, Yahoo, MSN searches.
Google Analytics and Performance Tracking. To ensure optimal results across all online business initiatives.
Social Media Management. Promotion and integration of website, SEO, email campaigns and other online channels.
Content Development. Branding. Advertising. Everything from copywriting, photography, videography, video-editing, campaign planning, paid advertising to re-targeting campaigns, online strategy development and more!
Our clients don't have to be major corporations to take advantage of great online tools like websites, landing pages, social media, SEO, video and email campaigns. Contact us today for a free consultation or call (415)407-8276.
Monthly Tune-Up
These days, more than ever, a website must be kept current. This means new content should be added to keep it fresh for site visitors and so that Google, Yahoo, Bing, etc., will find and rank your page high in search results.
Simply post your requests and our support team will  take care of them, usually in under 48 hours.  
WEB
Website edits or additions, plug in installation, simple integrations (WordPress, Weebly, Wix)
Security updates
Malware scans
EMAIL
Email template building/editing
List segmentation
Sequential email automation
SOCIAL
Simple social media video production
Social media profile enhancement
Social media post automation setup or copywriting
SEO
"Low hanging fruit" web page and landing page optimization
Keyword research
Get on-call web support.
Services
We do reputation-building, revenue-generating and cost-saving digital media projects for wine businesses. Our network of designers, programmers and strategists are available to meet your project needs, such as:
STRATEGIC ONLINE MARKETING PLANS  Developed to serve your goals and target your desired audience
WEBSITE DESIGN, REDESIGNS, CUSTOM CODING, WEB MAINTENANCE Website fixes, enhancements, custom coding, design, programming, user interface engineering
SOCIAL MEDIA & CONTENT MANAGEMENT WordPress integration with any social media platform; social media, email, website and other marketing copywriting and graphic design  
EMAIL CAMPAIGNS & CONTENT DEVELOPMENT Strategically planned and implemented email campaigns, list building, segmentation, sequential and automated eblasts, email template building, graphic design, etc.
SEO Full Search Engine Optimization services, including list-building, on-page (website) and off-page (world wide web) programming to drive pre-qualified search engine traffic to your site
VIDEO PRODUCTION Tell the story of your brand using the most-accessible format of our times
What's next for your site?
Safety First
Ensure your site is safe. We will provide the following services on a routine basis.
WEBSITE BACKUPS – if anything ever goes awry with your site, you'll be safe. We'll make sure you have a backup to revert to in emergencies.
MALWARE SCAN – we will scan your site for malware and alert you if anything suspicious is occurring, so that you can mitigate against risks.
SOFTWARE UPDATES – if your software and plugins are not current, it's easier to be hacked. We will update your software to keep you secure.
CONTENT CHANGES – As time allows, we will be happy to make content updates to your site (fix that nasty typo you found, update an image, etc.)
To complete the above tasks, we will spend up to four hours per month. Under most circumstances, 2-4 hours per month is plenty of time for all of the above, but all sites are different. If any step will take longer than the allotted time, we will notify you in advance and discuss options. If there is extra time, we are happy to make content edits to your site upon request.

Keep your site safe.
SMALL BUSINESSES & NONPROFITS GROW SUSTAINABLY WITH WEB SERVICES
From a sustainability standpoint, the Web and related technologies can make businesses flourish. Telecommuting saves cost and fossil fuel; online communications and ebooks cut time instead of trees; ecommerce increases sales while decreasing cars on the freeway; and virtual communities improve word of mouth advertising and productivity faster than a phone-call. Unlike resource-intensive print media and corporate travel, online and mobile technologies allow companies to expand their reach and success, with profound savings of time, expense, waste and natural resources. Our web services deliver in this aspect, and provide a means to reach your goals as a business. We believe digital media can be used to make businesses, economies, society and the environment flourish.
You don't have to be a major corporation to take advantage of great online tools like Web, social and mobile media. If you have a business in need of a new Web site or redesign, custom digital tools, online promotion, social media management or search engine optimization (SEO), then you've come to the right place. We will help capitalize on digital media in order to increase revenue and cut costs–while reducing waste, energy usage and depletion of natural resources in the process. If you want to see your business flourish by capitalizing on digital media, we're here to help.